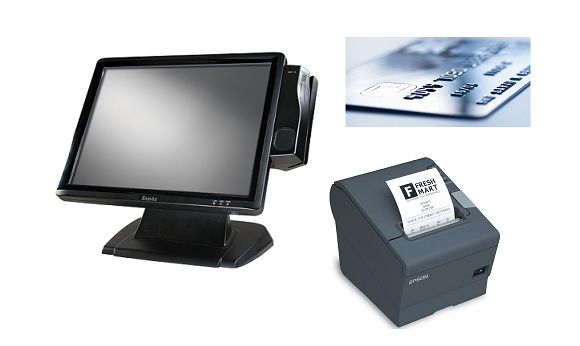 We provide a variety of systems for restaurants and retail owners, managers and administrators. These, systems, with a proven return on investment, are customized to help enhance sales, lower costs and ultimately improve profitability. The restaurant and retail systems we've integrated include software solutions from Maitre'D®, Online Ordering Now. Retailers prosper when using RMH™ Hero.
We've included Sam4s point of sale terminals, Sam4s and Casio cash registers, Epson® printers, Telequip® coin dispensers, Honeywell scanners and scales from Avery Weigh-Tronix and Ohaus® into our systems.
Merchant services from Vantiv allows integrated credit card, debit card, gift card and loyalty programs. These opportunities can be built into a system and accepted at your point of sale terminal, cash register, portable phone, mobile devices or web site.
On going support for your system is critical to our mission. Software training and installation, service contracts are provided to ensure a maximum return on your investment.